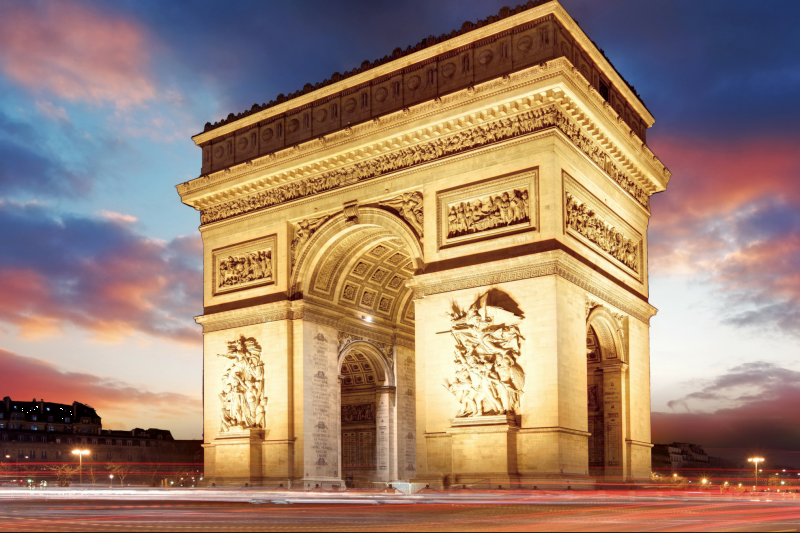 Arc de Triomphe and Champs-Élysées
The golden sunrays brightens up Paris, making the city shine with red and yellow colors. You stand there with a person close to you and try to fathom how wonderful this panoramic view really is. It is a magical experience in one of Paris' most admirable places.
Kesto: 1 tunti 30 minuuttia
Mitä sisältyy hintaan?
Skip the line-tickets to Arc de Triomphe.
Small groups of 25 people or fewer.
Audio headsets.
Lähtöajat
Please check calender for date and time.
Tuki

09 4272 0899
Tarvitsetko apua? Me autamme sinua mielellämme!